Rank Higher With The Ultimate PBN Course
Ever wondered why your competitors were leaping ahead in the SERPs?
Need a quick and efficient way to boost your affiliate or client sites while keeping under the radar?
Do you want total control over your links, with no risk of disavows or deletion?
If so, it's time you learned to build your own Private Blog Network. Whether you're an existing network owner or brand new to the scene, we've condensed ten years of link network knowledge into one easy to digest course.
Take our free course to learn:
Whether you actually NEED a link network
How to balance risk vs reward to meet your goals
What a PBN is really going to cost you - and ways you can cut those costs
How to avoid major footprints - and to understand which footprints actually matter
Where to find the best domains for the biggest impacts on your rank
How to launch your network efficiently and securely
Sourcing content for your domains - what can you really get away with?
Keeping your links live - and avoiding link rot
Sign Up Today - Free!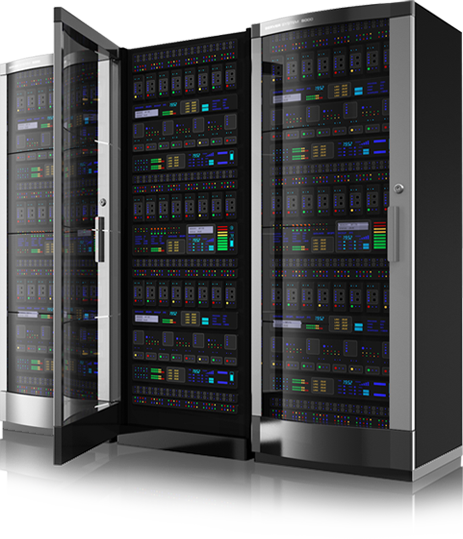 The Ultimate Guide To Creating A Footprint-Free PBN
Building a PBN, or private blog network, is laborious, costly, and risky. With that said, when it's done right, it's well worth the effort, as link building has the best ROI in SEO. If you're thinking of setting up a PBN for SEO link building, this guide is the best place to start.
At PBN.Hosting, we want to help our customers to successfully build safe PBNs and reap their benefits in the SERPs. So, in this guide, we give actionable insights into how to plan, set up, host, and maintain your private blog network with best practices to avoid footprints throughout. Let's get started.
What Is A Private Blog Network?
A private blog network is a collection of high authority websites that link back to a "money site", a domain that you own and want to help rank better in search engines.
Usually, PBNs are made up of expired domains with great backlink profiles. That is, there are plenty of authoritative, relevant, and natural-looking links to those domains placed in the content of other, related sites. The PBN domains pass this link authority to your money site, per Google's PageRank algorithm, and therefore help it rank higher.
The key to successful private blog networks is that no one domain within it should be linked or affiliated with the other websites in the collection. A footprint, or unique identifier across a PBN, can be used to connect the sites and lead to penalization.
Are PBNs a Black Hat SEO Strategy?
Technically, yes, PBNs are a black hat strategy. However, a lot of formerly white hat strategies have become black hat over time because Google sees any kind of intentional link building as a violation of their Webmaster Guidelines. These days, that even includes paying a blogger to link to your website without disclosing it.
If Google and its manual website graders consider that the links your domain gets are unnatural, it will devalue these links. That's the risk in building a PBN for SEO link building. But, by avoiding footprints as much as possible and using a powerful all-in-one PBN management tool like PBN.Hosting, you can minimize the chances of penalization.
Do Private Blog Networks Still Work In 2021?
The number and quality of backlinks to your site are the most important ranking factor in Google's algorithm. By building a PBN, you can enjoy all the benefits of a quality backlink profile without having to go through the rigmarole of building natural links.
However, as mentioned above, there's always a risk of being penalized if Google and its human website reviewers realize you're cheating the system. The key is to ensure that your PBN sites are authoritative and that each domain within it is completely unlinked.
Are PBNs Worth It?
Building a PBN is cheaper and faster than natural link building. The conversion on link-building outreach is super low, as authoritative websites receive such a huge amount of requests for backlinks. If you do get through to a webmaster, the price of a link is likely to be way more than you can afford.
With a PBN, you have full control over your money site's backlinks. That includes the number of backlinks you're creating, when you want them to go live, where on the page you want the backlink, and the anchor text content.
PBNs are worth the risk and effort if your website is in an unpopular niche or one that is difficult to get natural links for; and when relevant websites are charging extortionate amounts for a link.
However, if your niche is popular and people will happily backlink your site, whether paid or for free, OR you're not willing to risk the possibility of losing your or your client's site, PBNs are probably not for you.
Planning Your PBN For SERP Success
Building a PBN requires an investment in money and time so it's essential to plan correctly and set goals before you start.
How Many PBN Links Do You Need To Rank

Link vs. domain quality: whether a big network of weak domains or a small network of strong domains is best depends on the number of money sites you're targeting.

If you're running an authority site in a single niche, it's better to have a handful of quality domains with strong metrics. As a rule, around 10 PBN links should help you rank for a medium-competition keyword.

If you're running a network of mini-sites or managing multiple client sites that you want to benefit from the PBN, you'll need an increased number of domains.

How Much Will A PBN Cost You

Domain Cost

Good domains can cost between $80 to $500 each, and really strong ones even more. If you're creating your first PBN, a good bet is sticking around $100 per domain, but you can go for more expensive domains as you gain experience.

Hosting Cost

Hosting is an ongoing cost of around $15 to $25 per year per domain: let's say $20 as an average.

Content Cost

To make the sites in your PBN look credible, you need content. You should start with at least 2 placeholder articles as well as the article linking to your money site. So that's 3 x (at least) 500-word articles at $5 to $10 per article. It should be quality, SEO content ideally written by a native English speaker.

You then need to add content regularly so that Google recognizes it as a legitimate, updated website. The minimum to keep your content fresh is one article every 5 months. A new article per site every month is better.

Say you're starting out and want to build a PBN with 10 domains and 3 articles: 10 x ($100 + $20 + $30) = $1500. Plus the recurring annual cost of hosting: ($20) and content (say 6 articles at $60) x 10 = $800.

Total estimated cost for a PBN with 10 domains = $1500 set-up plus $800 per year. And that's the bare minimum.

When you factor in the cost of your time as well, it can work out better value to invest in a tool to manage your network. PBN.Hosting's pricing plans start at just $29 per month to host, launch, post to, and monitor 10 domains. All you have to do is provide the URLs and the content.

How To Structure Your PBN

How you structure your private blog network depends on whether you're managing one or multiple money sites in the same niche, or multiple money sites in different niches, e.g. as a marketing agency.

One or several money sites in the same niche: build one PBN of domains that are all completely independent of each other but fall into the same category of content. You'll link to your money site(s) from these sites.

Multiple money sites in different niches: create master networks dedicated to the top-level niches that your (or your clients') money sites target. Then link from each of these master networks to your domains. More generic money sites can be linked from any of the master networks.

Timeline To Build A PBN

Building a PBN is not an instant SEO strategy. Creating a footprint-free network of domains to avoid penalization takes time. You need to plan to:

Spread the purchase and registration of your domains over several days (bear in mind some domain brokers require domains to be registered within 7 days after purchase)

Wait at least 2 weeks after registering each domain to check that it has been indexed and that it ranks for a naked URL search

Add content regularly but slowly - say one article per week, maximum

Only once at least 30 days have passed since a domain has been indexed should you start adding in links to your money site

Make sure you leave at least 3-5 days between adding backlinks across the sites in your PBN
How To Find Expired Or Expiring Domain Names For Your PBN
Buy from domain brokers

This is the best and easiest way for beginners to PBN building. Buying an expired domain from a broker means they do all the lengthy checks on domain metrics, spam, redirects, and registrar history, saving you a lot of time and effort. We recommend buying at least your first 2 or 3 PBN sites from a domain broker.

Buy from domain auctions

If you're confident that a domain passes the checks to make it worth the purchase, you can buy directly from domain auctions. GoDaddy Auctions, NameJet, and SnapName are the three main domain auction houses to find high-quality sites with good backlink profiles.

However, like all auctions, you can end up in a bidding war and struggle to find a quality domain for a good price. It's worth trying to bid at the last minute so your offer doesn't attract too many other bidders.

Backorder "pending delete" or expiring domains

When a domain has 5 days until its expiry date, it gets categorized as "Pending Delete" and is put up for pre-order at auction. You can (and should, if it's valuable) backorder a domain through multiple auctions to increase the chance of one of them catching it. In this case, you set your maximum price and only pay once they've got the domain for you.

It is also possible to try and catch those expiring domains yourself using drop catching software or manual registration. However, if a domain auction is trying to catch it, you're extremely unlikely to win it over them.

Go through archive lists of dropped domains

Domain auctions won't always pick up on every valuable expiring domain out there. As around 200,000 domains drop every day, there's always a chance that you'll find a quality site in archives of dropped domains that they've missed.

Use an expired domains crawler

Finally, you can use a crawler like DomCop to identify large numbers of domains that are available to register. This is useful if you're building a large PBN, or if you happen to be a domain broker. You enter an authority website and the tool crawls through all of its pages to find broken backlinks, checks if they're available, and presents their relevant metrics to you.
What Makes A Good PBN Domain?
Remember that the entire value of a PBN is in its backlink quality. If you need to save money building your network, buying cheap domains is NOT the place to do it.
A good PBN domain is a spam-free, indexed site containing many backlinks from high authority websites that are in the same niche as your money site. Google can identify if a backlink comes from a domain with content that isn't relevant to your niche, and it will devalue that link. You need to perform checks to evaluate the quality of the domain before buying it:
Figure out the value and niche of the domains' backlinks using a backlink tool e.g. Moz or Majestic. Checking the domain authority, referring domains, and backlink score will help you filter tens of thousands of potential PBN domains down to 10 or 20. Go by the following minimum scores:

Specific tools like Moz's Spam Score and Majestic's Topical Trust Flow Category give you further insight into the quality of the domain. The lower the spam score, the better. As for Majestic, aiming for a TF/CF ratio of 1 or above means a domain is trustworthy (Trust Flow - quality of websites linking to the site) and has a high volume of links to pass on (Citation Flow). A TF/CF ratio of less than 0.8 implies a domain has fake backlinks.

Then perform manual checks on a domain before buying it. Check each backlink yourself for spam, SEO, redirects, and registrar history.
Check anchor text for mentions of porn, gambling, pharmaceuticals, or foreign language content - these are all signs of spam, and domains should therefore be avoided.
Check backlinks for signs of low-value SEO like blog network links, directory spam, and comment spam. If a domain does not look natural, Google will devalue its links.
Check the percentage of exact match anchor text seems natural: it should be below 15% at the highest.
Check Wayback Machine to see if the site has contained content that isn't relevant to its domain name. This is a red flag as it implies that the domain has been (poorly) used as a PBN before.

You should also check to see if the site was redirected to a new site before it expired. If so, the link juice will most likely stay with that redirection, so the domain isn't worth it.

Even if Wayback doesn't pick up on a redirect, use a plagiarism checking tool to see if all the content has been moved to a different domain and 301 redirect-ed.
Check the domain's "WhoIs", or registrar history. If it's been registered and dropped more than once, the Wayback Machine checks are especially important to know it hasn't been abused.
Check the domain is indexed. Run a simple search on Google for "site:domain.com". If no results show up, the domain has not been indexed and it has been penalized before.
If a domain fails to pass any of the checks in this section, don't buy it. Chances are it will end up being penalized and will be a waste of your money. This is key to ensuring you're building a safe and footprint-free PBN.
By using PBN.Hosting, you'll also have access to reports after setting up your network to keep an eye on your link metrics, measure their impact on your SEO, and flag any issues that could damage your strategy.
Domain Registration Best Practice
Once you've found a domain that passes your checks and bought it, you need to register it. Ensure you use different registrars for all of your domains - not one registrar should have more than 20% of your domains. Enable WhoIs Privacy or use Fake WhoIs data on low-value domains and remember to use the same data on the About and Contact pages of the site.
How To Set Up Your PBN Sites & Avoid Footprints
Hosting is the make and break of PBNs. There are a handful of different hosting options you can choose from:
PBN.Hosting
We might be biased, but setting up your sites with PBN.Hosting is definitely the simplest and most effective way to go. We offer footprint-free PBN hosting on CDNs, spreading your sites across some of the web's finest IP addresses and sharing with the best "real" sites out there.
The sites we host run super-fast, use beautiful WordPress themes, and update automatically to prevent hacking attempts. We also block bad bots and link spiders by default and our use of dynamic, constantly changing IPs makes it impossible to track the true owner of a domain.
Virtual Private Servers
VPSes host millions of high-quality websites on their servers and don't require you to share the IP address with any other domains. They vary in price, but if you're going for a cheaper provider, just make sure it's been in business for a few years and isn't likely to shut down while you need its services. The main issue with virtual private servers is that they are quite technical to manage.
Common Web Hosts
Using regular web hosts like GoDaddy, HostGator, Bluehost, etc. is another simple way to set up your PBN domains. However, you have to remember to use different platforms to host different sites to ensure there's no footprint, which can make it annoying to keep track of everything.
Cloud Hosting
The final option is to use cloud hosting for your PBN domain. You can set up a site using Amazon S3 with Route 53 or Google Cloud.
What To Avoid When Hosting Your PBN
Hosting multiple domains on the same IP or hiding IPs using services like Cloudflare etc. We know it's a hassle setting up domains on different hosts - that's why PBN.Hosting is such a great hosting solution. We don't crowd sites onto the same IP addresses. Instead, we use dynamic IPs and top-tier CDNs to shield your sites' true IP addresses.
Using hosts in the same geographical locations.
Using a regular SEO host: unlike PBN.Hosting, using most of these platforms means spreading your domains across multiple class C IPs that are shared with other PBNs, increasing your risk of being flagged by Google.
Blocking crawlers using robots.txt etc. It might seem to make sense to block platforms like Majestic, Moz, and Ahrefs from crawling your website, but all this suggests to Google is that you have something to hide, raising suspicion and potentially triggering a manual review.
Using the same Google Analytics/Search Console account. You're literally showing Google the link between your PBN sites if you do this!
Using the same registrar data for multiple domains.
Having poor quality or spun content on your sites.
Using a domain that has been previously penalized.
Selling links or being vocal about owning a PBN.
Setting Up Your PBN
The next step in setting up your PBN is actually creating your sites. If you're DIY-ing the entire PBN build, this is where you need to create individual sites for each domain in your network.
Alternatively, if you're letting us do the hard work for you, we'll automatically set up and launch WordPress sites for every domain in your PBN. Thanks to our speedy CDNs, our WordPress sites load in milliseconds, allowing Google to crawl your links like never before.
We also handle all the admin. We'll choose good-looking themes at random from WordPress's top 500, disable comments on posts, and automatically update your site and its plugins to protect you from hackers and spammers.
PBN Content & Backlink Strategy
With your domains hosted, the next step in building a private blog network is populating it with content before starting to include backlinks to your money site.
Firstly, wait a couple of weeks until you know a domain is indexed before adding more than one default page of content, so you don't spend money for no reason. Ensure the domain ranks for its naked URL search too. If the site doesn't get indexed, it's best to assume that it has been penalized and move on to another domain.
Only then should you start building SEO content. And yes, you do need high-quality, keyword-optimized articles on your PBN sites as much as you need them on your money site. Try to rank for low-volume keywords by placing them in the URL, title, description, headings, and content of every page. If you get natural organic traffic you're much more likely to pass manual reviews.
Outsource your content creation using content brokers or freelance marketplaces like UpWork. Perform a spelling, grammar, and plagiarism check before posting it. There are plenty of tools online that will let you do this for free, like Grammarly for example.
Ensure you follow a content strategy, posting 500-1000 word articles regularly - ideally, at least once a month - to keep the site updated and demonstrate to Google that it's a "real" site. Also, make sure you include images or videos in each article and have a branded logo on each page.
Alternatively, you can save a whole lot of time and energy by letting PBN.Hosting do all the hard work for you. Import the content you want on your sites, and we'll schedule and post to your sites when the time's right for you.
PBN Content: Best Practices For Passing Manual Reviews
Convince Google's army of human reviewers that your PBN sites are real by including fake contact information (remember: the same as the registrar, if using fake WhoIs data). Adding some fake blog comments and a privacy policy will also give the impression that this is a real site with a real audience and real people behind it.
How To Build PBN Links
Here we are. The whole reason you're setting up a private blog network: building links for SEO. Don't get ahead of yourself though, as you'll have gathered from this article, building a PBN is a waiting game and backlinks require strategy too.
When To Include PBN Links
You should only add backlinks to your money site once your PBN domain is indexed, ranking, and you've slowly added your first few pieces of content containing links to other authority sites.
Your money site should also already have backlinks from other means, like guest posts and link outreach, with varied anchor texts. If not, when you have PBN links with exact match anchor texts, your anchor text density will become unnaturally high and trigger suspicion in manual review.
How Many PBN Links To Include
Drip feed in your PBN links to your money site, remembering that they should seem natural enough to pass manual reviews. There should be no more than 1 link to your money site per PBN article, alongside 2 to 3 links to other, authoritative, non-competing sites.
Eventually, you can include up to 10 links to your money site from each relevant PBN site. If the site isn't in the same niche as your money site, don't include more than 2 backlinks.
Where To Include PBN Links
Check your PBN domain in Ahrefs or Majestic and pick a page that has a good backlink profile. Placing a link to your money site here will make sure you get maximum link juice. You should also make sure to have a good internal linking structure on your PBN sites so that link equity flows effectively.
Place the backlinks towards the top of the body of the content. The best location is in the first few paragraphs, but make sure to vary link placement in your different articles.
Money Site Link Destinations
As a rule, you should direct half of your PBN links to your money site's homepage and the other half to subpages or posts on the domain.
PBN Link Anchor Texts
Like with any linking strategy, your anchor texts must be natural-sounding and relevant. It may seem tempting to include exact match anchor texts to every PBN link, but this type of over-optimization is an easy way to get penalized. Your ratio of anchor texts should be as follows:
Partial match anchor text: 4-5%
Exact match anchor text: less than 1% - or not at all!
Network Health Monitoring & Link Management
Building your PBN is just the start. Once your network is up and running, not only do you need to add content and backlinks on a regular basis, but you also need to monitor the health of the PBN and its links. If you're managing your links separately across different hosts, this is a very time consuming task.
However, when you have PBN.Hosting managing your network for you, you have access to in-depth reports to analyze the health of your links and flag any issues you need to fix. This allows you to keep control of your link strategy, check anchor texts, and track the impact of your SEO link building with live rankings data on estimated traffic, keyword coverage, and traffic value. You can even export these reports in PDF format to evidence the PBN's success to your clients.
Our dashboard allows you to quickly identify links that need de-optimizing or deleting and edit them in bulk without having to touch the content on your sites. It also flags any DNS and SEO issues to ensure you're getting the maximum value from your PBN links. If you need to drop a domain, it takes just one click to move all your content and links to an alternative site.
Should You Buy PBN Links Or Build Your Own?
If you've made it this far, you'll have realized how time-consuming, costly, and potentially risky it can be to build your own private blog network. This is especially the case if you're inexperienced with PBNs.
Buying PBN links may seem like an easier alternative, but that depends if you're happy with someone else having control over the domains, hosting, and content of the sites backlinking to your website.
In our opinion, the best strategy is undoubtedly to build your own PBN with a dedicated platform like PBN.Hosting. Our all-in-one service allows you to build, host, post to, and monitor your PBN easily and reap the benefits for your money site while remaining in full control of your links.
Build Your PBN & Boost Your Rankings With A Successful Link Strategy
Setting up a private blog network can be an extremely successful method of SEO link building. With that said, there are so many risks and technicalities involved that you need to know you're doing it right.
That's where PBN.Hosting comes: we take the stress out of the process and let you supercharge your private blog network. Not convinced? Give our 7-day free trial a go and see for yourself.
Already have a PBN but tired of managing it all yourself? No worries. Our importer will pull in all of your content and configure your domain automatically - and free of charge!